How to start
DsTrader Lite software needs MS Windows 7,8 or MS Windows 10 for its operation.
Connectivity to Internet and Interactive Brokers TWS (Trading Workstation) is required.

Step 1
If you are new to Interactive Brokers TWS you need to install it before installation of DsTrader Lite. Otherwise please continue with Step 2.
Please visit web site https://www.interactivebrokers.com
In site menu press button "FREE TRIAL" in the right upper corner of the page.


Web site will open new page "Free Trial | Interactive Brokers":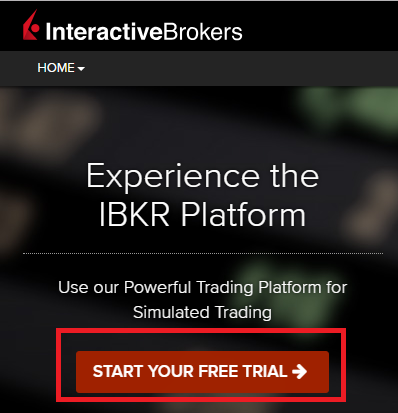 Press button "START YOUR FREE TRIAL" and follow the instructions on the web site.
After you complete the registration form on Interactive Brokers web site, and when TWS installation is complete, please double click on its icon on desktop.
When Login window appears on the screen, please select "Paper Trading" option and enter User name and Password that you entered during registation: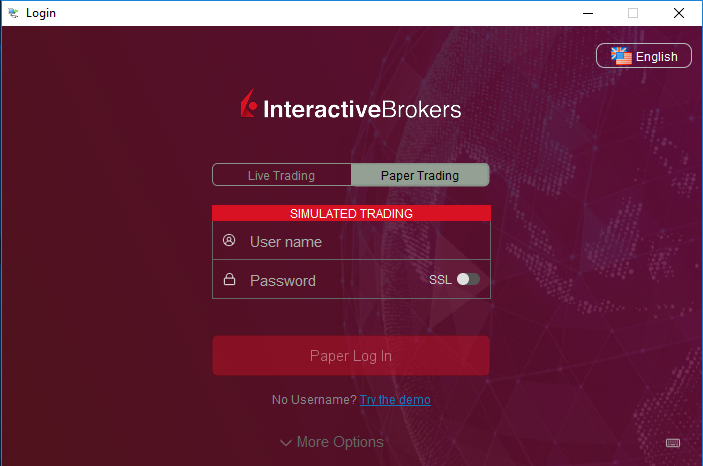 Finally, please press button "Paper Log In" to start the TWS:
Step 2
After registration for free DsTrader Lite Demo download you will receive automatically generated letter with download link and the application activation code (it looks like 02J-K0A-J8M-STO-NX5-786):

Step 3
When you press on the download link, the web browser willl start the download of DsTraderLiteSetup.exe
When downloading is complete, please from the menu select "Keep" and click on DsTraderLiteSetup.exe
Step 4
The automatic installation will begin. The installation is straightforward.
Typically it is enough to press button Next several times.
In details the installation sequence can be seen here.
Step 5
Please start TWS (Trading Workstation) of Interactive Brokers.
In main menu of TWS select Edit-Global Configuration and for API Settings check the box "Enable ActiveX and Socket Clients".
Enter to the box "Socket port" the value of 7496. Press OK or Appy button to save the changes.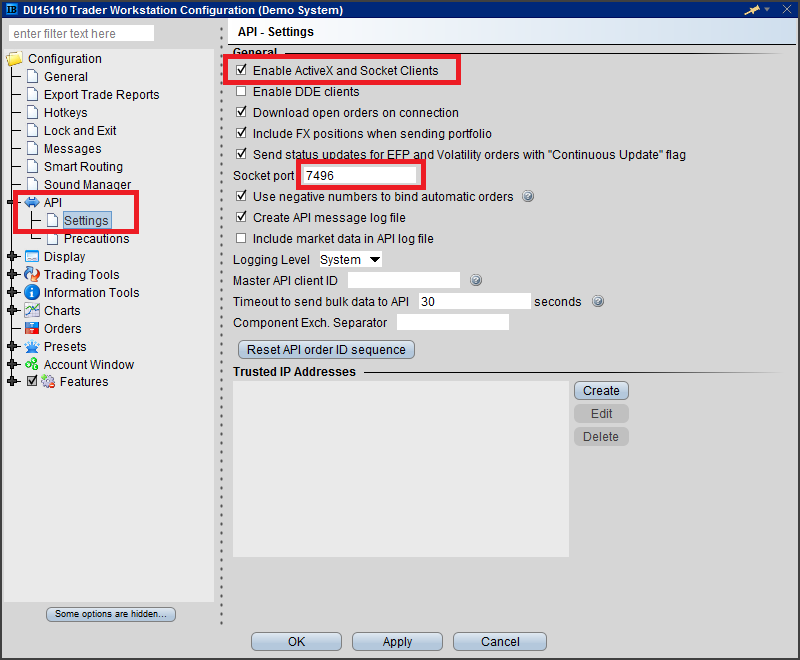 Start DsTrader Lite. When TWS asks a question
"Accept incoming connection attempt?"
please answer Yes.

Step 6
At the very first startup it will ask for CCP (Confirmation Code of Payment). Please cut and paste here the application activation code from the letter.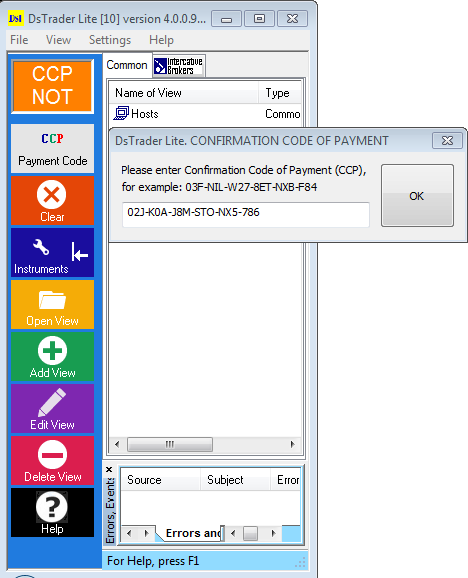 The Demo (trial) version of DsTrader Lite is valid during one month.
If you would like to use our software after a free trial period, or if you have questions, please on web site open the menu item Support and contact our Support team for further steps.